Professional standards for design, content, page layout, digital presentation & print output. 
MapleLine Business Centre provides documentation services to businesses, organizations and various levels of government in the south Vancouver Island region. Serving an extensive clientele for over 25 years.
Our office is based in Langford, BC.
Reach us from anywhere by email at info@maplelinebusinesscentre.com .
---
How to send us your files: 
Send your files by email to info@maplelinebusinesscentre.com or use DropBox.
Content editing services available as required, before printing is done. For online or print publishing.
Custom project consultations available — a review of your project before ordering edits or printing might be worth the investment.
Delivery by courier, postal mail or cyberspace. Serving the Greater Victoria area and beyond.
---
Authentic approach:
You'll like doing business with us!
MapleLine Business Centre is located in Langford on the west shore of Vancouver Island, serving the Langford – Colwood – View Royal area (and more widely throughout Greater Victoria and south Vancouver Island).
Place orders by phone to 250-217-5821 or email to info@maplelinebusinesscentre.com . Delivery of your finished order by email or DropBox (edited documents or photo packages) or direct to your door by courier or Canada Post (printed projects). All of this is COVID-friendly (physical distancing).
Services include professional editing, web content and navigation plans, ad and page design, photo management, printing and publishing.
We have received awards and recognition for printing, customer service, journalism, page design, letter-writing, resume-writing services, public relations, political campaigns, and online training services.
Consultations for letter-writing, resume-preparation and marketing strategy are entirely confidential.
Delivery of print projects to any location in Canada or the USA, or digital projects to anywhere in the world via cyberspace.
---
Consultations
---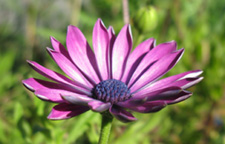 A division of Brookeline Publishing House Inc
MapleLine Business Centre is a division of Brookeline Publishing House Inc which has offered professional business services since 1995 in the Greater Victoria area (previously Brookeline Communications, 1983 to 1994). The office has been located in Langford since 2017. We operated a print shop storefront in Sooke during 2010-2013, and before that (1993 to 2007) operated from a home-based office in Fairfield and Oak Bay way before it was COVID-trendy.
Purple flower theme photo by Jennifer Brooke, Copyright 2011-2020.