How to send us your files: 
Send files by email to info@maplelinebusinesscentre.com  or call 250-217-5821.
Content editing services available as required, before printing is done.
Custom project consultations by phone, email or Zoom. By appointment: info@maplelinebusinesscentre.com
Finished jobs delivered by courier, Canada Post or via cyberspace.
---
Products & Services: 
CREATIVE IDEAS: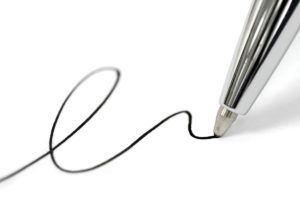 Imagining: These are custom talents, ready for application to your written and visual marketing projects (including taglines, captions and slogans as well as photo shoot strategies).
Scriptwriting: PowerPoint presentations, podcasts, or short movies.
Wordsmithing: writing, editing, content development (websites, PowerPoint, business documentation, photo captions).
Resumes: Quick touch-up or full re-write and new format. Entirely confidential.
Marketing: strategy consultation. We write slogans too! We can design your ads or provide you ideas to use with your own designer.
Special personal wording: For your online dating profile or other personal uses.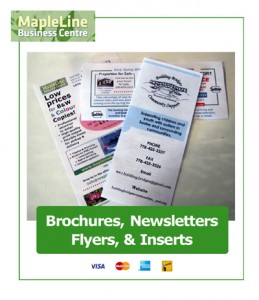 PRINTED & DIGITAL VISUAL STUFF:
Copies: colour and black-and-white:  8.5″ x 11″, 8.5″ x 14″, 11″ x 17″
Business Cards: design and printing.
Ad design: for print and online; done in-house or ideas and specs provided for production elsewhere.
Marketing documents: brochures, flyers, pamphlets, post cards.
Greeting cards: custom wording and design, printing. Range includes thank you, invitations, memorial service, and holiday greetings.
Tickets: for raffles (with tear-off portion) and events. Numbering & perforating.
Event Posters: design, updating and colour output.
Laminating: wallet cards, letter size, 11 x 17. Small signs, shelf tags, and labels.
Secure Web Hosting:  Reasonable monthly hosting fees. Domain purchase services and renewal management. 
Custom email addresses:  To match your domain. Exchange server available for 'forever' retrieval.
Remote data backup: Files get sucked up into the cloud each night, quite essential for your home-based business. | Or get training on how to organize your files on external hard drives that you keep for yourself.
Website navigation planning: We develop the ideas and marketing strategies, and you can take those to work with your own web designer.